How many times have you been at a function and someone has said, " So… you are an artist"
How do you respond to that?
Or what about this one?
You're at a party and someone expresses that they love art, and that they collect art.
What would you do?
What would you say?
Would you say that each of these two events are an opportunity for you to show, or to promote your art?
So what could you do differently next time?
Here's a few ideas…
Cool business cards featuring your art work:
A business card is a must if you're serious about your art  & design business. Always carry them with you too. Where ever you go. Your card is an ideal showcase for your art. And it's a great way to always ensure your work will always in front people too. For cost effectiveness you can just print enough cards for a few months, and you can do another print run for new art or your next exhibition. Remember to keep your branding consistent and just change your art work as you wish.
Image from Beyond Paradise Studio
Post cards size or DL size cards featuring your art work:
DL sized cards are another great way to promote your art, your latest collection, or your most recent artworks. Have them in your bag and take them with you where ever you go. you'll never know when you'll have an opportunity to hand it out to people who want to know more about what you do. Or perhaps even pop them on notice boards that you pass, or leave them in with other post cards those post card stands dotted around. Your DL card should have your "artist statement", a short "bio", and a contact point so your fans to connect with you.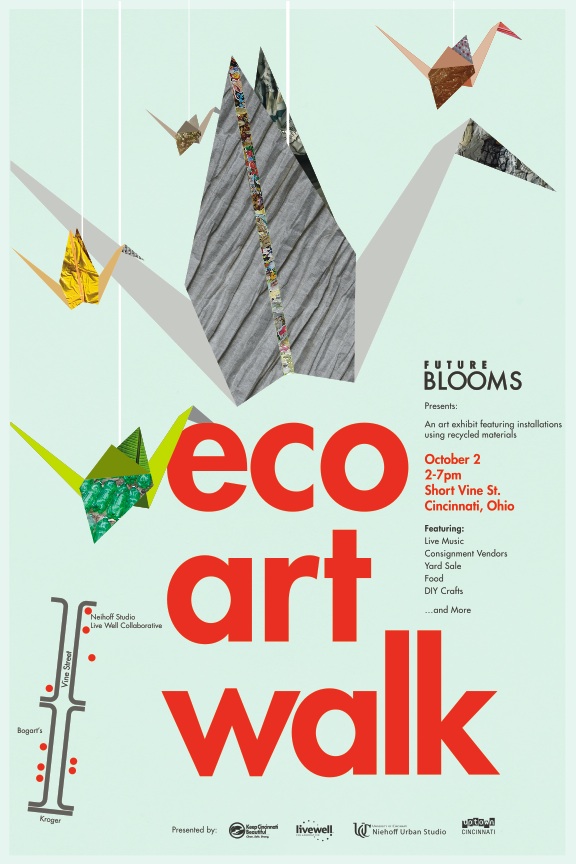 Postcard Image from UrbanCincy
 DL size card. Image from Art Re-source
Mini portfolio:
A small photo album. Just throw it in your bag or pocket. You can whip it out when someone asks about your work. All you have to do is print out a few of your images and crop them for the book. Even a photo envelope would work, if you wanted something cheaper. You could also print out a portfolio booklet from http://www.blurb.com. They're inexpensive to produce and the quality of the booklet is brilliant.
Images from Blurb- Mini photo book
High Technology solution:
Invest in an iPad (or other similar, suitable mobile device). Create a folder with your best digital images, load it up, and when someone asks… show them. these sort of are designed to display content… and there's no reason that content couldn't be your art!
So the next time you're at a function or at a party, or even just out… You'll be prepared…
Want to learn more…
It's as simple as 1… 2… 3…
1. Like  ArtSHINE's Facebook page
2. Subscribe to our weekly newsletter
3. Discover ArtSHINE Coaching by taking our survey to receive a complimentary coaching session
Contact Vinh direct:
vinh@artshine.com.au , +61 410 636 138
To Find Out more  a great cashflow  business of your dream ?
If you enjoyed this post, please 'like & share' this page so someone else can benefit from it!  PS:  Cool Email Marketing tool for your business. Check it out!