The Corporate Escape Club is a meet up with like minded people. Listen and learn from those who have already escaped the rat race and daily grind. Connecting with people who are like you, walking the same path towards self employment and create a Business LifeStyle of their dreams. We are here to hold you accountable, work along side you so you can stay focus on your Desire, Passion and Purpose.
WHEN:
The Corporate Escape Club is held every month on the first Tuesday evening of each month. The next meeting is being held on Tuesday  6th September. Starting at 6:30pm and finishing at 8:30pm.
WHERE:
CoSydney CoWorking + Enterprise Accelerator
3 Blackfriars Street
Chippendale Creative Precinct
Sydney NSW 2008
TICKET:
This is a free event. Spots are limited so please be sure to get your ticket for the next meeting of the Corporate Escape Club.
GUEST SPEAKER:
Stuart Horrex
Co Founder Quantum Compass Business Coaching
TOPIC: 
Cashflow Concepts for Creative Industries Professionals
Thinking of starting your own creative practice?
Or already established in your own small business and looking for more?
It's time to get the cash flowing in your creative practice and build your own business lifestyle.
An  one hour seminar is for artists, designers, & all creative industry professionals looking to create (or enhance) a profitable and sustainable business lifestyle doing what they love.
Cash Flow is the life-blood of any business. This seminar covers more than just basic accounting principles & concepts, profit models, costings, and margins… In this seminar you'll have the opportunity to explore how your cash really flows.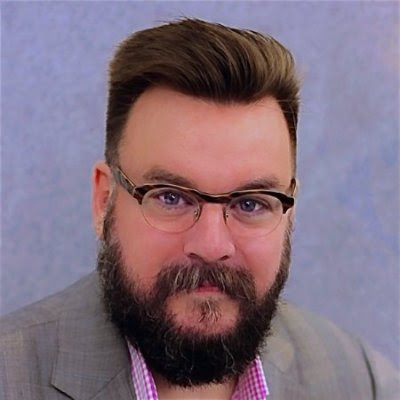 About Stuart Horrex
Working to create enterprise that sustains…Socially. Environmentally. Financially.
CREATIVE INDUSTRIES COMMERCIAL READINESS
Cofounder of ArtSHINE industries:- The Australian Creative Industries Enterprise Acceleration Platform + Launch Pad identifying and advancing commercially minded and innovative Creative Industries Professionals.
Located in the Chippendale Creative Precinct of the City of Sydney, ArtSHINE incorporates:
* Commercial art gallery
* Retail show-case & coffee house
* CoWorking spaces & hot desks (by the day, casual, part time, and permanent)
* Art Licensing agency
* Enterprise launch pad
* Commercial readiness accelerator
SOCIAL ENTERPRISE & INNOVATION
Working alongside pioneering Australian social entrepreneur and WorkVentures CEO Steve Lawrence, Stuart provided advice, project management, and analysis on a range of social enterprise projects championed by WorkVentures.
LEARNING DELIVERY & CAPABILITY DEVELOPMENT
As an ex bank manager working in Financial Services as a Learning & Development Facilitator across Australia with the Westpac Group, Stuart's a qualified learning professional with direct experience in front-line leadership & performance coaching, and workplace learning design, delivery, & development.
While Stuart specialises in facilitated workshops and action learning, he's currently engaged as a 'Learning Bank Community Concierge'. Bringing learning into the digital era Learning Bank is an internal Westpac community hub and portal providing access to learning content anywhere, anytime, and on any device.
SMALL BUSINESS
At the Eastern Suburbs Business Enterprise Centre Stuart provided business advisory while mentoring 100s of new start entrepreneurs via the Australian Federal Government's New Enterprise Incentive Scheme.
MENTORING
Stuart has been a mentor for Young Achievers Australia, Australian Business Women's Network, Australian Social Innovation Exchange, and Australia's School for Social Entrepreneurs.
Specialties: * Training, Coaching, & Facilitation.
* Enterprise Design & Start -Ups.
* Small Business Consulting, Management & Marketing.
* Social Enterprise Coaching, Planning & Development.
* Mentoring Programmes.
* General Management & Administration.
* Policy Development & Advocacy.
* Retail & Sales Management.
* Project Management.
* Retail Banking & Financial Services.
* Tourism & Hospitality.
Share this event on Facebook and Twitter
Hosted by Vinh Van Lam & Stuart Horrex; cofounders at CoSydney – Sydney CoWorking + Project Space
We hope you can make it!
Cheers,
CoSydney CoWorking + Enterprise Accelerator